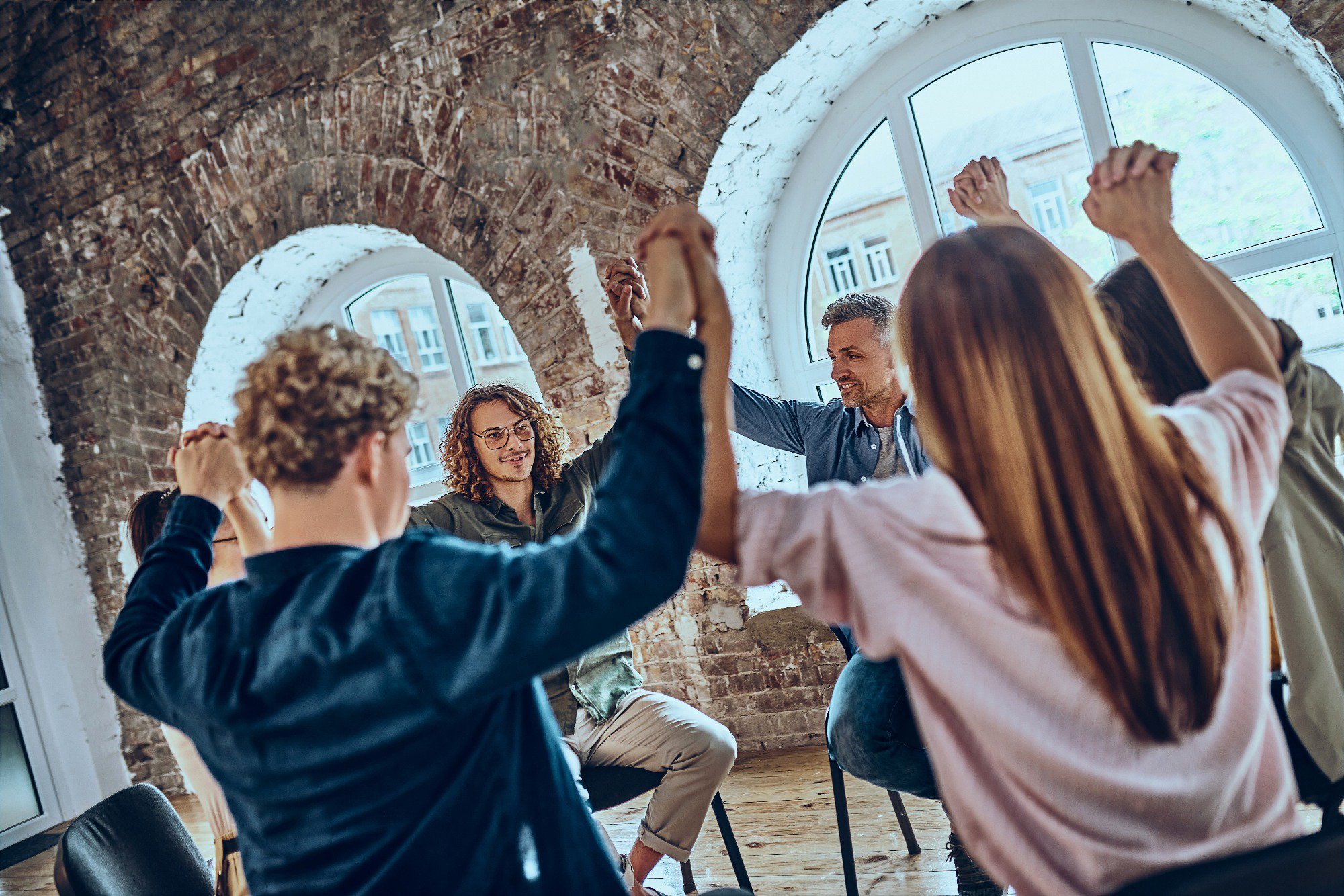 After completing a rehabilitation program, it can be hard to jump right back into your everyday life. The same triggers and stressors may be there, waiting to throw you off of your recovery journey. In the beginning stages of recovery, it is critical that you continue to receive support in a healthy, sober environment. Community living programs provide a supportive space for those in recovery, helping residents stay on track with their sobriety goals, surrounded by others who share the same goals and values.
What Is Community Living?
A community living program, often referred to as a sober living home, is designed to provide safe, drug and alcohol-free housing that offers a structured, supportive environment for people graduating from drug rehab programs. These housing programs can act as a transition between rehabilitation and the outside world.
At Neil Kennedy Recovery Centers, our community living program is for men and women ages 18 and older. Our individualized program offers a safe, positive environment for those recovering from substance use disorders or mental health difficulties. Patients are immersed in a stable, substance-free setting surrounded by a community of people committed to recovery, practicing daily recovery skills, and participating in an outpatient counseling program.
What Are The Benefits of Community Living?
Recovery is not a one-time fix, it is a lifelong journey. Getting sober is much different than living sober, and heading straight back to your old life can jeopardize the progress you have made. Old stresses, risky living situations, and toxic relationships can all increase your risk of relapse. Community living offers you a transitional period in which you will learn useful skills to maintain your sobriety and manage temptations once you re-enter the outside world. Some of the benefits you will receive from community living include:
Guidance and Support

In a community living facility, you will be surrounded by people who support your recovery and who will hold you accountable on a daily basis. Clinicians and staff live in the home with the other residents and are there to assist you with any potential difficulties that arise in your recovery – such as difficult cravings, down emotions, or trouble finding a job. You will never feel alone, as you'll have a kind ear or helping hand there to assist you if things get tough.

You will also have structure in this environment to keep you on track. There are several rules in place to ensure that all residents are happy, healthy, and sober. For instance, regulations like not tolerating on-site alcohol or drug usage, a set curfew each night, or frequent drug testing may be put in place to guarantee a sober living environment for all residents.

Healthy, Sober Relationships

When living in a supportive community home, you'll get to know and live alongside individuals who are also in recovery and share a common bond. These people, like you, have used drugs or alcohol and had difficulties with them. They understand what it is like to feel distant or sad, to lose control, and to disappoint others. While addiction is different for each person, many shared struggles allow you to relate to one another. But above all else, the people you meet will likely share your goal of improving themselves without drugs or alcohol. Keeping relationships with people dedicated to bettering themselves will only serve to help you succeed in your recovery.

Forming these bonds can also help reduce loneliness, which is an inherent part of the addiction cycle and a leading cause of relapse. In a sober recovery setting, you will not be alone – there will be people living beside you with very similar experiences. The more time you spend with these people, the more they will feel like your family or community, with everyone supporting and understanding one another. These are the relationships you'll build for the rest of your life; they're the ones you can call on when things get tough and who will hold you responsible for your sobriety.

Improved Life Skills

When someone becomes addicted to drugs or alcohol, they often abandon typical responsibilities. This might include things like maintaining a healthy diet, getting enough regular exercise, keeping a clean home, and keeping up with personal hygiene. An advantage of community living is the structure you regain in your daily life.

You can re-learn to keep a healthy way of living and establish a productive routine for yourself. You will re-discover important life skills, including some as minor as doing laundry, and some as major as finding and obtaining a good job. You will also learn healthier interpersonal skills like managing problems or disagreements, financial skills like paying bills, rent, and budgeting, and other essential practical abilities to take care of yourself independently.

Maintained Independence

One of the best things about community living is that you get to maintain your independence while you are there. You aren't receiving the same around-the-clock care you were during inpatient treatment, and you have the freedom to spend your days how you please. Some of the things you can do while in community living include:

You can continue to go to work or attend school.
You can shop for and cook your own meals.
You can make new friends outside of your living space who support your recovery.
You will have the freedom to go out and find a job on your own and take the steps to apply for any job you want.

In a community living program, you will have the freedom to make your own choices and the ability to make responsible decisions that benefit your life, all while being in a safe environment.

Decreased Risk of Relapse

The purpose of community living is to provide patients with a safe space away from the stresses and temptations of the outside world to focus on their healing process. This separation offers the most important benefit – reducing the risk of relapse. A community living space gives you a place to live without the reappearance of friends who are still using, places you used to hang out at, the presence of substances, or other environmental triggers that could pose a threat to your sobriety.

When you are immersed in a supportive, trigger-free setting, you have the opportunity to focus on yourself and your recovery. It can be hardest to resist temptation during the early stages of recovery, which is why your environment is so important during this time. With a total lack of substances, a full-time support system, a structured, busy schedule, and people who hold you accountable, community living homes help eliminate relapse triggers.
Reaching long-term recovery is difficult, but it is achievable. No one should go through recovery alone, and community living helps you every step of the way. Neil Kennedy Recovery Centers is proud to offer a recovery supportive community living program for patients to maintain their sobriety and build a foundation for a better life. If you or a loved one are struggling with addiction, Neil Kennedy Recovery Centers can help you reach a sustainable recovery.
At Neil Kennedy Recovery Centers, we are dedicated to helping provide our patients with the resources and support they need to achieve a sustainable recovery. If you or a loved one are currently struggling with addiction, our high-quality, trained specialists can help you achieve your recovery goals. Schedule your first appointment with one of our recovery centers today or call (330) 744- 1181 for more information.