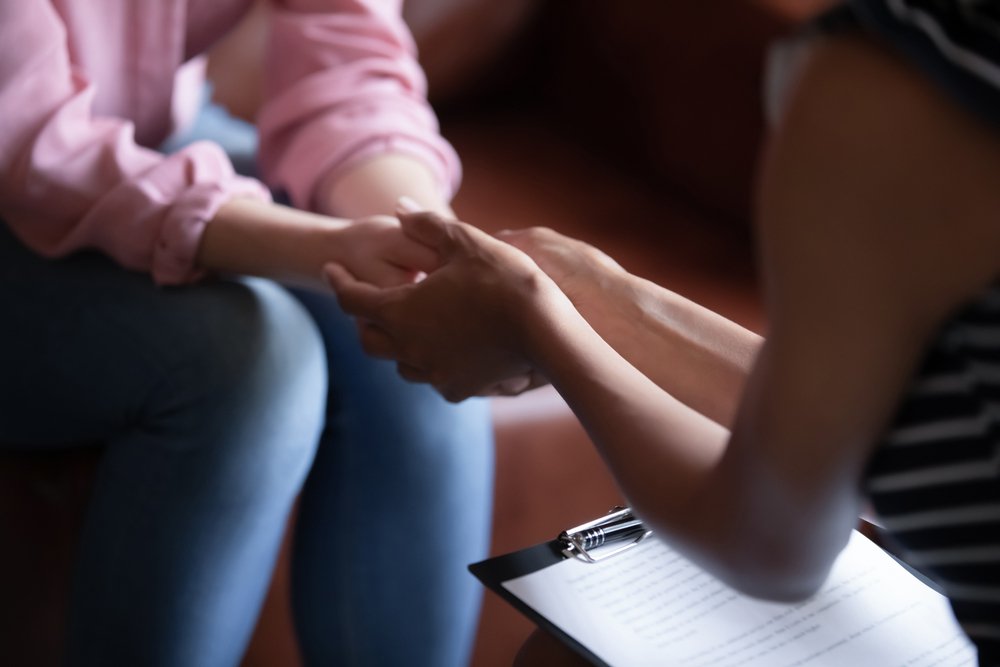 Addiction recovery is a difficult and lengthy process, one that is never truly finished. It requires making a lifelong commitment to changing your habits and lifestyle, and it can be incredibly challenging to do this on your own. Having a strong support system is essential for anyone who is trying to recover from addiction.
Friends and family can provide emotional support, helping you to stay on track when things get tough. In addition, they can offer practical assistance, such as transportation to doctor's appointments or help with child care. While this support from your loved ones is beneficial, it is equally important to receive professional guidance from a peer specialist who understands what you are going through. That's why we're proud to offer a Recovery Coaching Peer Program alongside treatment services at Neil Kennedy Recovery Center (NKRC). A recovery coaching peer helps individuals gain access to the resources, services, and supports that will assist them in achieving long-term recovery.
While the road to recovery may be long and difficult, it is essential to remember that you are not alone. With the help of a supportive community of trusted peers and loved ones, you can overcome addiction and build a better life for yourself.
What Is A Recovery Coach?
A recovery coach is a peer support specialist who has personal experience with their own recovery process. Our certified peer specialists can offer "insider" knowledge to help you navigate from a life of addiction to a life of recovery. Your recovery coach can provide peer support services such as:
Assisting you with developing and implementing individualized action plans based on your unique goals and needs.
Teaching you the new skills you need to cope with mental health problems or stressful events that often accompany substance use disorders.
Connecting you with substance abuse treatment services available to you within your treatment program, like medical assistance or behavioral health services.
Ensuring you have access to community resources, other agencies, and systems that can be utilized to achieve individual recovery goals.

Peer specialist services are designed to help coordinate your recovery and simplify access to the resources you need.
How Can A Recovery Coach Help Me?
A certified peer specialist can offer support and help you through each step of your recovery journey. Since they have first-hand experience, they understand your struggles and can inspire hope in those who may not feel they are capable of changing their lives. A recovery coach can help you reach your recovery goals by:
Empowering you to make positive changes in your life - A recovery coach can help you find the inner strength and self-determination you need to commit to the recovery process, and ultimately lead you to see your potential and give you the confidence to make changes in your life. They will work with you to develop a plan of action and provide support as you work to achieve your goals.
Connecting you with community resources - A recovery coach can connect you with community resources that can help you. They can provide information about housing, employment, and other vital services. If you are seeking professional guidance from someone who understands addiction and recovery, your peer support specialist can offer you insight based on their knowledge and experience.
Helping you develop a support network - Recovery coaches are a part of a community of supportive individuals who understand the steps necessary for a sustainable recovery. A peer support specialist can help you to develop a supportive network of similar individuals who can offer encouragement and motivation. This network can provide you with the social and emotional support you need to maintain your recovery.
Teaching you new coping skills - A certified peer specialist can teach you new skills for coping with stressors and triggers. Negative emotions or stressful events can be difficult for those in early recovery, as they could trigger a relapse. Your recovery coach can provide information about avoiding relapse and help you to develop a plan for dealing with stressful situations.
Simplifying access to treatment services - A recovery coach can help you to access vital treatment services available to you through NKRC, like medications for substance use disorder and behavioral health services. They can coordinate your care and ensure you have access to the resources you need.
If you or someone you know is struggling with addiction, we urge you to reach out for help. The first step is always the hardest, but it can also be the most rewarding. A life in recovery is possible, and our team at Neil Kennedy Recovery Centers is here to provide you with the resources and support you need every step of the way. Contact us today to learn more about our Recovery Coaching Peer Support program or additional resources.
At Neil Kennedy Recovery Centers, we are dedicated to helping provide our patients with the resources and support they need to achieve a sustainable recovery. If you or a loved one are currently struggling with addiction, our high-quality, trained specialists can help you achieve your recovery goals. Schedule your first appointment with one of our recovery centers today or call (330) 744- 1181 for more information.