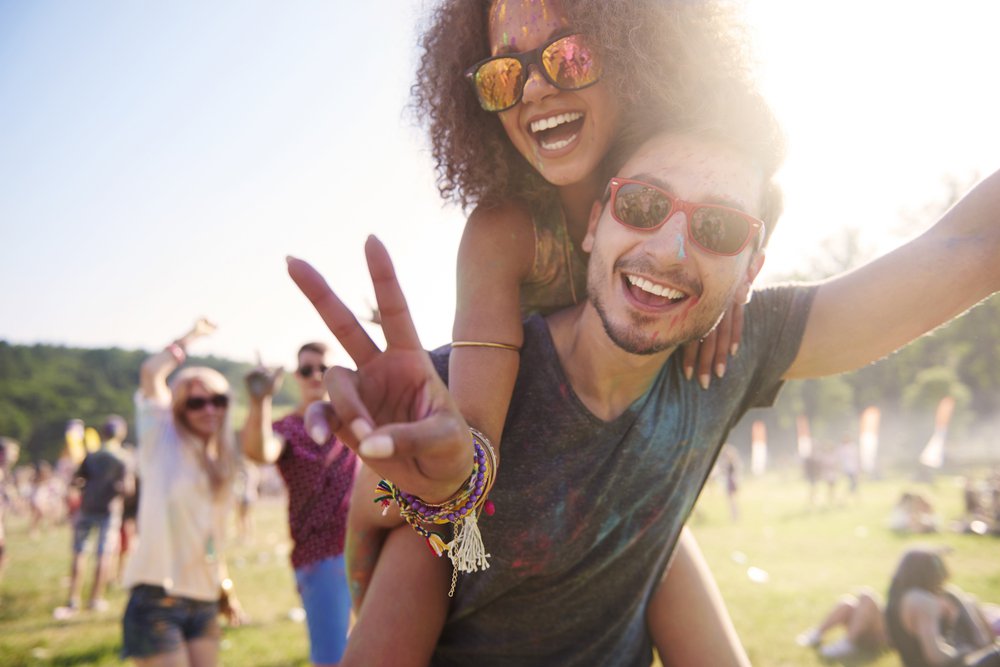 Summer is a time for fun, relaxation, and spending time with loved ones. But for many people in recovery, summer can also be a trigger for relapse. The warmer weather and longer days can make it harder to stay focused on sobriety. But there are plenty of ways you can have a fun-filled summer while maintaining your sobriety. That's why we've outlined seven tips for you to have a healthy, fun summer this year.
1 - Plan Ahead

If you know that there are going to be tempting situations during the summer, it's important to plan. This might mean avoiding certain places or events altogether or making sure you have a solid support system in place before you go. If you're attending a party, for example, make sure you bring a designated driver, a sober buddy, or someone else who can help keep you accountable. If you are going to be around people who are drinking, you can bring a non-alcoholic beverage to sip on so you can avoid any anxiety or peer pressure. Planning will help you stay focused on your goals and make it more likely that you'll stick to your sobriety.

2 - Keep Cool

It's easy to get overheated and dehydrated during the summer months, especially if you're spending time outdoors. Make sure to drink plenty of water and take breaks in the shade or air conditioning to stay cool. Staying hydrated will help keep your energy up and prevent you from becoming irritable or stressed, which can lead to relapse.

3 - Avoid Triggers

Being aware of your triggers is an important part of recovery, and it's especially important during the summer months. If being around alcohol is a trigger for you, try to avoid places where there will be drinking. It's also important to be aware of other potential triggers, like social media posts about partying or pictures of friends enjoying alcoholic beverages. If you see something that triggers you, take a break from social media or reach out to a friend or recovery coach for support.

4 - Fill Your Time With Positive Activities

One of the best ways to avoid relapse is to fill your time with positive activities. If you're not sure what to do, there are plenty of summertime activities that can help you stay sober and healthy. Consider going for hikes, attending sober concerts or festivals, or taking a trip to the beach. Participating in activities you enjoy will help you stay motivated and connected to your sobriety goals.

5 - Connect With Others in Recovery

One of the best things about being in recovery is that you're not alone. There are millions of people who have been where you are and understand what you're going through. Connecting with others in recovery can provide support and friendship, and it can also be a lot of fun. There are plenty of sober meetups and events happening all summer long, so find one in your area and get involved.

6 - Get Involved in Your Community

Summer is a great time to get involved in your community. There are often lots of volunteer opportunities available, and giving back can be a great way to stay sober and healthy. Not only will you be helping others, but you'll also be getting out of your head and connecting with people in your community. This can help you stay connected to your sobriety goals and make new friends along the way.

7 - Take Care of Yourself

Recovery is a marathon, not a sprint, so it's important to take care of yourself both physically and mentally. This can include eating healthy and staying physically active, as well as taking the time to care for your mental health. Some ways you can maintain a healthy lifestyle are:
Eat regularly and maintain a balanced diet of protein, carbs, fats, and micronutrients like fiber.
Avoid processed foods and sugary drinks.
Stay hydrated, drinking enough water each day.
Exercise regularly: you can try incorporating cardiovascular exercise and strength training sessions at least a few times a week.
Get enough sleep, as you should be aiming for at least seven to eight hours a night.
Take breaks when you need them.
Practice self-care, including doing things you enjoy or writing your thoughts in a journal.

Taking care of yourself is essential to maintaining your sobriety, so make sure to prioritize your well-being this summer.
Summer can be a fun and enjoyable time, even in recovery. By following these tips, you can set yourself up for success and have a healthy, sober summer. If you or someone you know is struggling with addiction, reach out to the experts at Neil Kennedy Recovery Centers. Our trusted physicians are dedicated to helping you reach a sustainable recovery and maintain your physical, mental, and spiritual well-being.
At Neil Kennedy Recovery Centers, we are dedicated to helping provide our patients with the resources and support they need to achieve a sustainable recovery. If you or a loved one are currently struggling with addiction, our high-quality, trained specialists can help you achieve your recovery goals. Schedule your first appointment with one of our recovery centers today or call (330) 744- 1181 for more information.