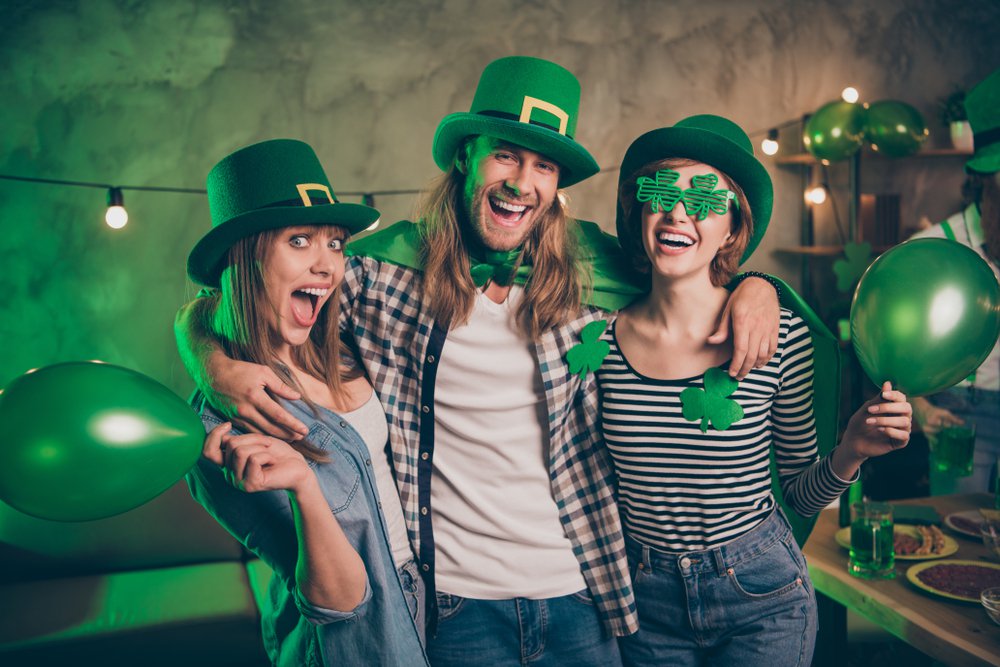 There are a couple of weekends in March that are reserved for the festive celebration of St. Patrick's Day by many. This Irish holiday is one of the most popular drinking holidays in the United States, and even though the day has passed, people often celebrate it the weekend after, and sometimes even longer. The ongoing celebration of this day can be triggering for an individual who is in recovery, as most of its activities and promotions involve themed alcohol use. While the typical activities of this holiday can be difficult to see, there is more to this holiday than engaging in substance use. That's why we've outlined a few ways you can enjoy this weekend without posing a risk to your sobriety
1. Choose Mocktails Over Cocktails

Some people in recovery feel comfortable being at parties, bars, or restaurants with non-sober friends, but it can often feel awkward to not have a drink in hand. This is the perfect opportunity to opt for a festive green mocktail or just have a soft drink. You won't have to deal with questions about why you aren't drinking or peer pressure, and you can avoid the common "what do I do with my hands?" anxiety.

If you are staying in with friends, you can get creative and mix up your own themed mocktails. This can be a fun activity to do in your own home, or an appreciated gesture to contribute your home-made mix to the host of a party you are attending.

2. Spend Time With Sober Friends

The most important thing about any holiday is spending quality time with the people you enjoy being around. Surround yourself with people who share your same goal and won't steer you off track during this tempting time. You and some sober friends can do whatever activity you would like to without feeling pressured to drink.

This can also make it easier to venture out of your home for the holiday. If you are surrounded by people who influence you positively and support your recovery, you should be able to enjoy the holiday without threatening the progress you've made.

3. Attend a Parade

Many cities celebrate St. Patrick's Day by throwing a parade. This would be a great way to celebrate the holiday, as they are not centered around drinking. In fact, you can be kicked out of a parade for engaging in heavy drinking.

Parades are a family-friendly activity, including entertainment for kids and adults alike. You can attend the parade with your friends or family and enjoy good food, musical performances, and colorful floats, all while maintaining your sobriety.

4. Try a Different Irish Tradition

While it may seem like all Irish traditions are centered around Guinness beer, there are more things to explore within the Irish culture for this holiday. You could try your hand at learning the iconic Irish dancing style by signing up for a class, or even grabbing some friends and learning together from a YouTube video.

You could also find a recipe online and make a traditional Irish dish to enjoy with friends or family. Throwing on some Irish music and cooking an Irish dinner together can be a fun way to spend the evening.

5. Have a Plan

No matter what you decide to do, you should have your day planned out ahead of time. Boredom is one of the leading causes of relapse, so you should come prepared with ways to avoid having too much down-time.

Make a schedule that outlines your entire day, including what you'll do before any celebration. For instance, set a time that you will go to the gym that morning, what leisure activity you will do until it's time to meet up with friends, what time you are meeting with your friends for dinner, what movie you plan to watch at home that night, etc. The less downtime you have, the less likely you are to feel tempted to make a poor decision due to boredom.
St. Patrick's Day can be a difficult time for someone who is in recovery. With all of the temptations that surround the holiday, it may seem like there is nothing you can do. But as long as you plan and choose productive ways to spend your time, you can still enjoy the festive weekends as much as anyone else. If you or a loved one are struggling with addiction, Neil Kennedy Recovery Centers offer a variety of rehab services for you to reach long-term recovery.
At Neil Kennedy Recovery Centers, we are dedicated to helping provide our patients with the resources and support they need to achieve a sustainable recovery. If you or a loved one are currently struggling with addiction, our high-quality, trained specialists can help you achieve your recovery goals. Schedule your first appointment with one of our recovery centers today or call (330) 744- 1181 for more information.